I was looking for a solution to support the respiratory wellness of my two kids (aged 1 and 3) due to the worsening haze situation in Singapore caused by forest fires in the region, when I came upon essential oils by Young Living. Well, my family experienced immediate and great benefits after I diffused Purification. The oils have also helped enhance the immune system of my two boys. From then on, I started to explore its full range of products. As a mother with a busy schedule, the essential oils help me stay entered and relaxed. I also love the Thieves range which allowed my family to enjoy a toxic-free home. I am very happy to be part of the AromaShare community for it has offered me support in my Young Living journey.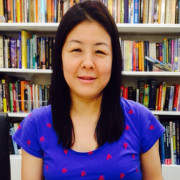 I have always been interested holistic wellness as I see people around me falling sick easily leads to me to believe that seeing the doctor should not be the only way get well. I started using YL essential oils as I believe they are of the highest grad, that is therapeutic. Each oil goes through a strict process from seed to seal. Each oil has many different components that can bring a person's mind, body and spirit to wellness.
The first time when I took a whiff of lavender, peppermint I knew this was different from other oils I have come across. And the oils performed well for me.
I have used the lavender oil for cuts and burns and it greatly brought about relief. Once when on vacation in Bintan, I was bitten by jellyfish. Fortunately, I had Melrose oil with me. It was the only essential oil I brought on this trip. I applied it quickly and frequently. My little niece was so amazed by the oil's ability to soothe that she nicknames it the Magic oil!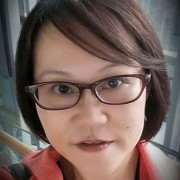 I was first exposed to the use of essential oils some 20 years ago. At that time, I was attracted by the aroma that the oils emitted when diffused. I was also more fascinated by the artistry of the handcrafted oil burners that I could purchase whilst I was visiting Perth Australia, than what these essential oils could do for me apart from the fragrance I could smell.
Fast forward 20 years later, I was first introduced to Young Living essential oil in 2015 by a close girlfriend. I was skeptical how essential oils could be therapeutic in nature. I decided to first purchase a bottle of Thieves Essential Oil to try out if it could really help boost my immunity against common coughs and colds. On top of that, my kitty was then suffering a rash on her tummy due to allergies. I remembered the oil by virtue of its unique name, and that it was also promoted by a local cat shelter that diffused the oil to help its volunteers to cope with any allergies when dealing with cat dander in the air. Upon diffusing the Thieves oil in an electronic diffuser after several days, I could cope better with my sore throat, and it also helped to purify the air in my bedroom.
Since then, I have also offered my mum the use of the Young Living Peppermint essential oil when she had a headache or suffered any indigestion, as well as the Ortho Ease massage oil and Aroma Siez essential oil to ease her muscle cramps after a day of standing or walking. She has found them to be effective for her.
Nowadays, my favorite Young Living essential oils that I cannot do without are Frankincense and Lavender.